Our own Greg Cravens has a Patreon for his webcomic "Hubris". Patreon levels begin at $1 a month!
"As the newspapers dwindle, and webcomics are the go-to for the daily comics, Hubris! is your safe-for-work/family comic. Aside from four comic strips a week (at this point), there are links to outdoorsy videos, cartooning lessons and video, absurd product reviews by people that, frankly, abuse their outdoor/recreational gear just the way YOU do, and silly stories about mishaps out-of-doors. Join Team Hubris, read, enjoy, then go outside and play, for heaven's sake."
There are several different sponsorship levels, some include getting original comic strip art and caricatures by Greg.
Check out the Greg goodies at:
www.patreon.com/Hubris
You can find copies of his books in bookstores and online at Amazon, and see several examples of Greg's advertising, illustration, syndicated strips and webcomics work on his site: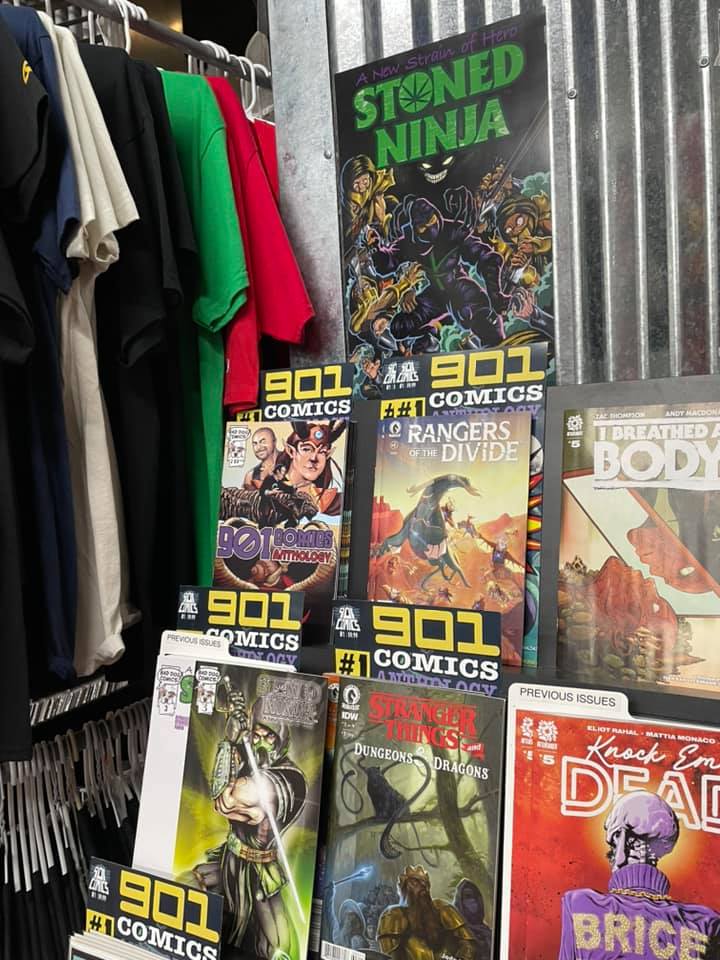 Greg also has his comic book "Stoned Ninja" available for sale at 901 Comics.
While you're at 901, be sure to pick up one of our  MSCA zines, or Dale Martin's "Watusi" zines. You can also pick up the MSCA zines in town at Comics & Collectibles and The Cellar.

At The Cellar you can also purchase sketchcards by me (Lin Workman), and sketchcovers by me and Lonnie Easterling.
Each are hand-drawn and one of a kind. There are both official artist returns from companies like Topps, Cryptozoic, Breygent, and RRParks Cards ($100ea)…
…and personal sketchcards done on my own custom card blanks ($25ea).
I'll be adding more of them and hopefully soon we can get back to drawing these at the comic shop and/or at Michaels again.
We are planning to be at the Woodruff-Fontaine House next month, and back at Garibaldi's Pizza starting in January (fingers crossed), so be sure to get Greg to scribble on your comics at one of our MSCA monthly meet-ups!
Lin