Our MSCA members not only produce their own publications, but do join forces for group anthology comics and zines. We have plans for many more printy publications!
Below are some of our past printed projects…
"It Came From Beneath The Drawing Board" – MSCA comic anthology, B/W interiors (2004)
"Overdrawn And Underwritten" – MSCA comic anthology, B/W interiors (2006)
"The Good, The Bad, And The Sketchy" – MSCA zine anthology, B/W interiors 5″ x 8.5″ (2019-Present)
–
Our latest MSCA zine publication has been a fun group project. Some issues have not only had art created at MSCA dinner meet-ups, but the actual zine itself has been put together at them as well!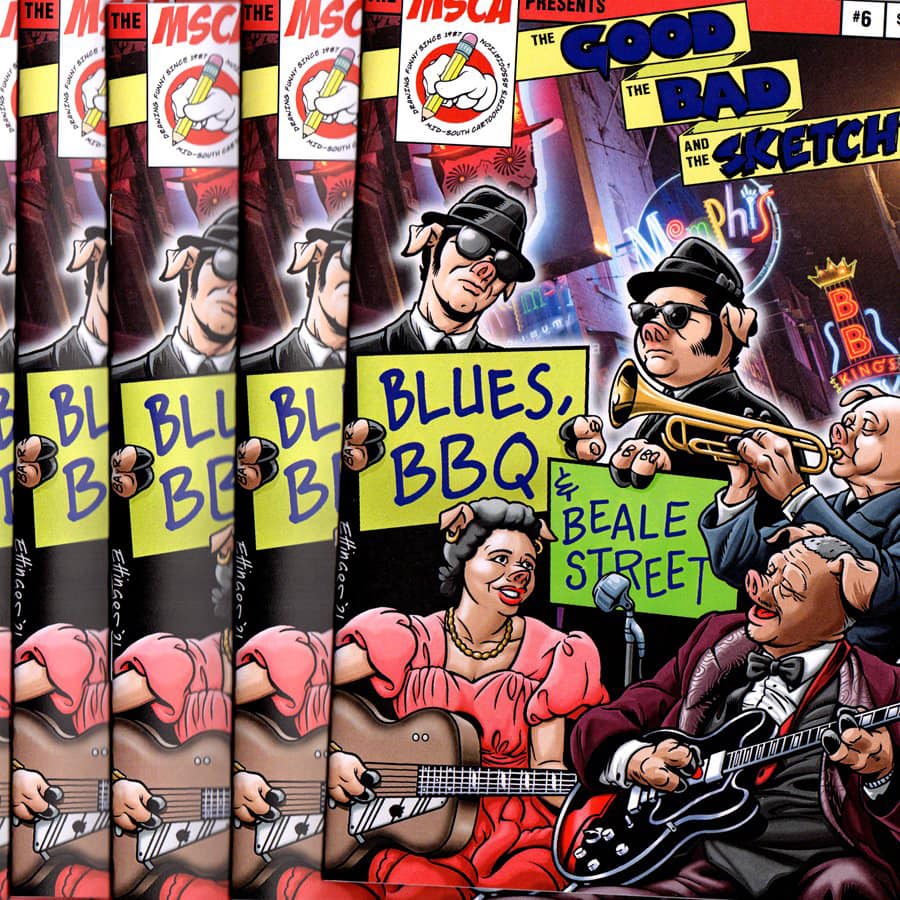 These zines can currently be purchased at MSCA events and at local Memphis comic shops– Comics & Collectibles, The Cellar, and 901 Comics.
Lots of comics being made in Memphis, so be sure to keep an eye out in comic shops, bookstores, and conventions around town for our members' work in their own publications…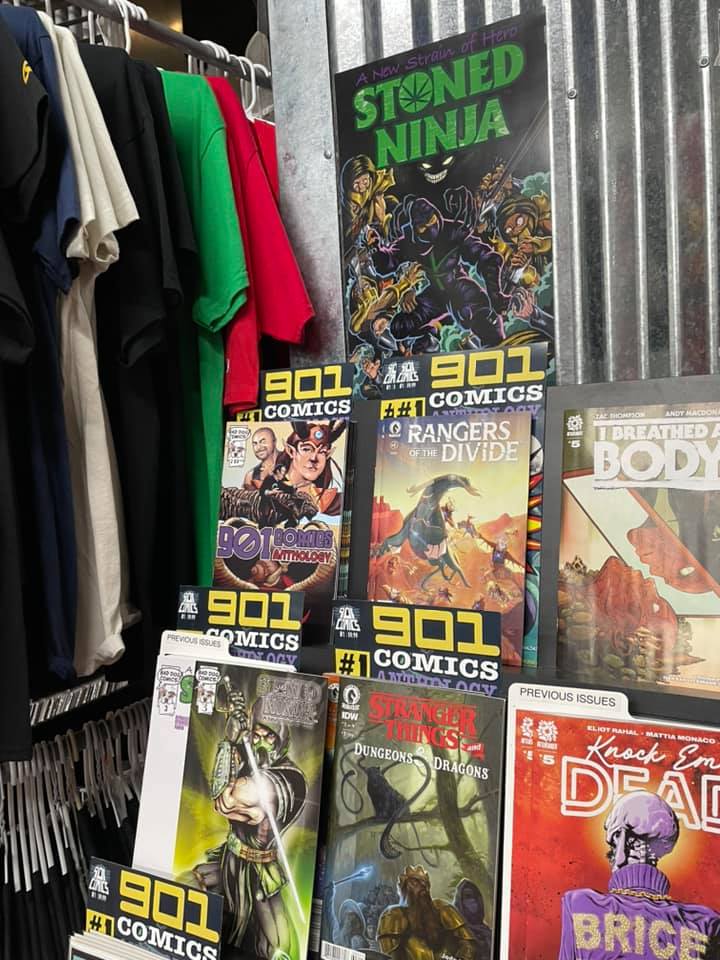 …as well as other merch and group anthologies.
You can also pick up some free MSCA swag (buttons, pins, stickers, magnets, and more) at those local shops and MSCA events while supplies last.
Original one of a kind hand-drawn sketchcards and comicbook sketchcovers by MSCA members can also be purchased at  The Cellar in Bartlett, TN.
As well as more sketchcards at 901 Comics East in Cordova, TN.
MSCA Publications editor e-mail: mscapub(at)gmail(dot)com