This past Tuesday was our last 2023 MSCA dinner meet-up at Garibaldi's Pizza, and it was also our annual holiday art swap.
There was not only original art and prints available for members, but as usual some fun freebies as well. For each art piece members brought in, they were given the chance to draw a number for one of several other member art pieces.
Some of the ones that were avbailable to be picked.
We hope that everyone had a great time and will be back at Garibaldi's on Tuesday, January 2nd.
In 2024 we will be meeting on the first Tuesday of each month again from 6-8pm. Be sure to add the above dates to your calendar.
Garibaldi's Pizza is loacted at 3530 Walker Ave. across from Tiger Bookstore, near Southern and Highland.
If you're looking for some last minute holiday gifts for the geek in your life here are some suggestions of places to shop in our area.
All of our local comic shops and book stores have been very supportive of creators in our area, and many carry comics, prints, zines, and original art by our own MSCA members. #suportlocal
Several MSCA members will have sketchcards in the upcoming 901 Comics Mistery Boxes. These awesome collector boxes are $99ea and are available at both 901 Comics locations- midtown at Copper & Young, and Cordova on Macon Road.
901 Comics East has a great manga section and several art books for those wanting to learn more about cartooning and creating comic s/manga. They even have lots of blank sketchcover comics for anyone wanting to create their own hand drawn comic covers.
Also, some of our MSCA members are part of some local holiday pop-up shops and events. This Saturday Katie Jones will be  at The Ginger's Bread Holiday Market.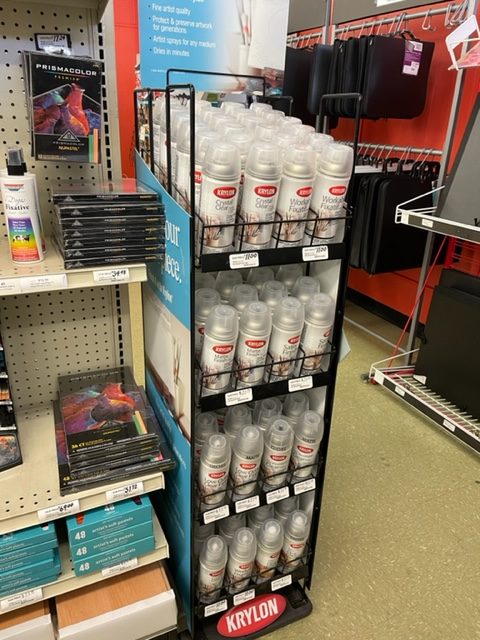 It's directly across the street from the Art Center on Union Ave., which is another great place to shop- especially for art related stocking stuffers like markers, colored pencils, blank sketch/art cards, spray fixative, and more!
Dale Martin has some new artwork at the Woodruff-Fontaine House Museum ! Available in the museum's store near the Medical district – 680 Adams Ave, Memphis, TN 38105. Their holiday decorations are up now, which is a must see for Christmas entusiasts.
Dale was part of our MSCA Art Day at WFH back in May. We hope to do it again this spring. Dale is also part of Arrow Creative's Holiday Bazaar runs thru Dec. 22 at 653 Philadelphia St. Memphis, TN 38104, just off Central Avenue in the ❤️ of Midtown Memphis.
And the DeSoto Arts Council is holding their Red Door Market this weekend down in Hernando, MS at the National Guard Armory. FREE Admission..!
Hope your holidays are happy, and peaceful!