Hey, gang-
Hope you're all warm, dry, and not sitting in the dark. It's been a couple crazy days here in the mid-south with all the ice blowing through the area over Ground Hog's Day this week, but the sun has finally returned and the weather is warming back up…for now. Lots of art stuff coming up, so let's not waste any time getting to it…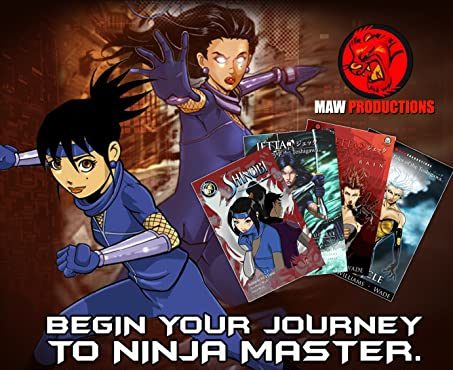 Up first, do you have, or know, a child who would be interested in learning all the ins-and-outs of creating comics?
Martheus Antone Wade (Shinobi: Ninja Princess; Jetta: Tales of the Toshigawa) leads masterclasses for kids in just that topic !
The Comic Studio
are classes that teach the art of comic book and manga illustration and storytelling. Prices are right for your kids, or for kids you know if you want to create a scholarship for them!  Click the link below and check it out…
From MSCA member and NCS Membership Chairman, Greg Cravens:
The National Cartoonists Society has begun its annual call for entries for consideration for the NCS Divisional Reuben Awards recognizing excellence in professional cartooning for work published in 2022.
● The Divisional Reuben Awards recognize individuals for their artistic excellence in cartoon arts.
● You do not have to be a member of the NCS to enter.
● There is no fee for submissions.
● All submissions must complete the online entry form and comply with division requirements. If you are unable to submit via the online form, please email us at ncs@nationalcartoonists.com
● Only work FIRST published between the dates of January 1, 2022 and December 31, 2022 can be considered. Submitted work must be accompanied by verification of the date of first publication or it will be disqualified–see detailed instructions below.
● Entries should represent professional cartooning, as demonstrated by publication, syndication, production, or distribution through a professional organization via a platform or manner widely available and consumed by the general public such as Amazon. For example, art created solely for a card mailed to family or self-published for a school assignment or posted on social media for fun or done as a hobby should not be submitted.
● The NCS always encourages the exploration of new ways technology enables our members to create their work. We do, however, oppose the commercial use of AI-generated images that have been trained on copyrighted works, and will not allow any artificially-generated art to be submitted for any category of our awards.
Your submissions must completed by February 15, 2023 for consideration for one or more of the following Division Awards:
-Comic Book
-Book Illustration
-Online Comics: Long Form
-On-line Comics: Short Form
-Gag Cartoon
-Newspaper Strip
-Greeting Card
-Newspaper Panel
-Advertising/ Product Illustration
-Graphic Novel
-Variety Entertainment
-Magazine/Newspaper Illustration
-Editorial Cartoon
-Art for Animated Media
In the interest of ensuring that the NCS Divisional Reuben Awards are representative of the very best work produced in each category, entries are juried by members of our regional chapters or by specialty juries. The results of nominations from jurors are compiled and the top 3 nominees in each division will be posted for online voting by the entire NCS voting membership. Winners will be announced at the Reuben Awards, Fall 2023.
You  can find more info at:
www.nationalcartoonists.com/awards/guidelines/
Our MSCA art show, "Spamalittle: Knights Of The Drawing Table" next month at Germantown Community Theatre. The deadline for art will be at the next MSCA monthly dinner meet-up this coming Tuesday, February 7th from 6-8pm at Garibaldi's Pizza in the U of M area. The art show will be in conjunction with GCT's production of "Spamalot", and we will have an opening reception on Friday, February 24th from 5:30-8:00pm in the lobby area of the theater.
Here are some of MSCA member Dale Martin's art for the show.
If you mised our latest drawing event, we'll be doing more Sketchy Saturdays at 901 Comics East. The next one is Saturday, February 25th, and the following will be on March 25th. Both Sat-Art-Days will be from 10am-2pm and free/open to the public. They aren't art classes, but a chance for local artists to get together and draw with others. You can either work on your own project, or experiment with some of the art materials on-hand.
We will also be doing more MSCA Drink-N-Draw nights on March 15th and May 17th from 6-8pm at 901 Comics East.
The comic shop has a bar, gaming area, and gallery room where we can drink and draw.
At the last Drink-N-Draw in January we had to deal with thunderstorms and a power outage, but that didn't stop the artsits there from drawing- even in the dark! The events are free to attend, but if you'd like to order from the bar (local and domestic beer on tap and in cans- plus sodas, water, pizza or snacks) then bring a few bucks with ya.
One of the artists who participated in our Sketchy Saturday was Katie Jones. She shared her recent Mitsui Lecture Series online lecture with us and I hope you get an opportunity to see it and enjoy!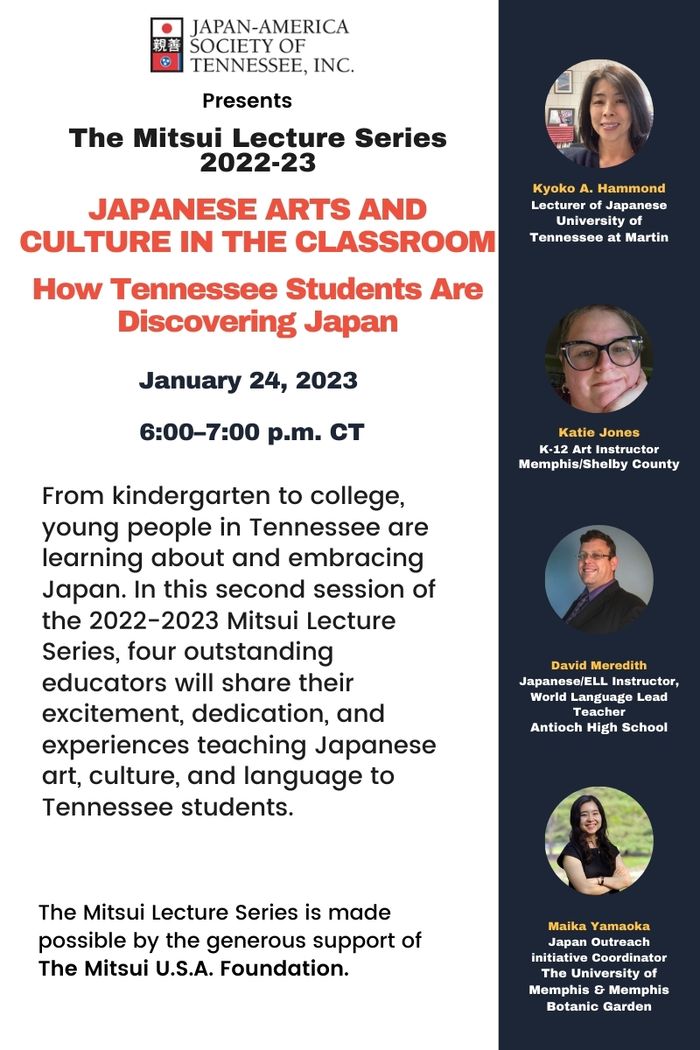 I wanted to share this with you and the group from the recent lecture I did with the Japan Society of TN if anyone wants to watch it. It's about bringing Japanese culture in the classroom and I am the only artist and art teacher in the entire lecture and I talk about comics and anime if anyone is interested.
The 2nd Midtown Con is coming up this April 8th at Black Lodge Video (near Crosstown Concourse).
Here's some info on the first Memphis Libraries Comic Con on the first Saturday in May (Free Comic Book Day) at the main library on Poplar Avenue.
Hello, and I, hope all is well. 
My  name is Jody Callahan, and I'm a librarian at the Central Library here in Memphis. We have formed a committee to put on the first Memphis Libraries Comic Con, planned for May 6, 2023. We hope to make it a quality con, and to that end, we've gotten backing from our foundation. The plan right now is to offer tables to local artists and sellers to sell their wares. We expect to use the main library foyer as well as the meeting rooms. The tables would be free to artists and vendors. Those selling would have to donate 10 percent of the day's proceeds to the Friends of The Library nonprofit charity (It's a condition the library has set for commercial activity on the site).
We are hoping the Mid-South Cartoonists would be interested in joining us!
The event is free and open to the public. We already have members signed up to set up at the show, and I've heard the comic legend John Ostrander (writer- Suicide Squad, The Specter, Star Wars: Legacy, Grim Jack)…
…and comic creator and former MSCA member Mike Norton (Gravity, Spider-Man, Battlepug, The Rock Gods Of Jackson, Tennessee) will be there as guests. If you're interested give Jody Callahan a yell at Jody(dot)Callahan(at)memphistn(dot)gov. Table space is limited and available on a  first come basis.
All the local comic shops in Memphis participate in FCBD and each have different ways they celebrate it including in-store guests, cosplayers, sales, contrests, free merch, and more. To find them or a comic retailer nearest to you check out the FCBD site's Store Locator page- www.freecomicbookday.com/StoreLocator.
Hope you can make it out to join us at the dinner meet-up or any of the other upcoming events, like our next dinner meeting this Tuesday, February 7th from 6-8pm at Garibaldi's Pizza on Walker Ave, near the U of M and Highland Strip- rignt across the street from Tiger Bookstore. Dinner meet-ups are free and open to the public, but like the Drink-N-Draw events, be sure to bring something to draw with and/or a few bucks to order off the menu. We meet in the big dining room on the right on the first Tuesday of each month.
Lin