Well, the San Diego Comic Con may be over, but that doesn't mean that con season is over. Lots of events still to come…and a big one is returning to our own backyard!
That's right- the Memphis Comic Expo (AKA "DonnieCon") is back in the M-Town with over 70,000 square feet of expo space featuring comics, artists & writers, a cosplay contest, panels, vendors, voice actors, food, drinks, and more!
Agricenter International
(Entrance in Wing C)
7777 Walnut Grove Road (near Germantown Pkwy.)
Memphis, TN 38120
FREE PARKING on premise.
Expo Hours:
Saturday 10:00 am – 6:00 pm
Sunday 10:00 am – 5:00 pm
VIP Ticket holders will have early entry privileges at 9:30am both days.
Tickets are now on-sale, but VIP tickets have sold out.
2 DAY GENERAL ADMISSION TICKET
$45 if purchased by August 31, 2022
$50 if purchased on or after September 1, 2022
SATURDAY GENERAL ADMISSION TICKET
$35 if purchased by August 31, 2022
$40 if purchased on or after September 1, 2022
SUNDAY GENERAL ADMISSION TICKET 
$30 if purchased by August 31, 2022
$35 if purchased on or after September 1, 2022
CHILD TICKET – age 12 and under – FREE
Kids 12 and under get in FREE when supervised by a paying adult.  Unaccompanied children will not be admitted.
This year's MCX has a HUGE guest list including SCOTT SNYDER, GREG CAPULLO, JIM STARLIN, MARK WAID, JAMES O'BARR, DENYS COWAN, MARC BERNARDIN, KEVIN NOWLAN, RON MARZ, DAN BRERETON, DEXTER VINES, and of course it wouldn't be a DonnieCon without MIKE NORTON drawin' dogs at the AggiCenter!!!
Plus there will be lots and lots of local creators including many of our own MSCA members. I'll post a blog here featuring all of them soon- MEMPHIS REPRESENT!
Speaking of MSCA members, "Sour Grapes" creator Tim Jones will be a featured guest in the Artists Alley at Fan X up in Boston this coming weekend!
AUGUST 12-14 2022
BOSTON CONVENTION & EXHIBITION CENTER
www.fanexpohq.com/fanexpoboston
Also, here are a few other events that will be coming up in the Mid-South area…
Memphis Comic and Fantasy Convention
November 18/19/20, 2022
Memphis Marriot East
5795 Poplar Ave.
Memphis, TN 38111
Coming up on November 5th at the Dyersburg Comic Con– Marvel/DC/Archie comic artist Steven Butler, local comic artist Larry Cathey, wrasslin' historian Mark James, and special guest, Jackson "SHAZAM!" Bostwick. The show is at the The Lannom Center, 2000 Commerce Ave, Dyersburg TN. 38024. Admission is $10, and they offer a $15 early bird special. Find out more at dyersburgcomiccon.comor check out their Facebook page.
Monster Market is an online pop-up shop stocked with this year's curated collection of maker-made goods open October 3rd – 31st!
The Monster Market 2022 Kick-Off Party will be Saturday October 1st at Marshall Arts Gallery in Memphis, TN (near Sun Studios). They will be selling a small selection of the inventory (not everything!) at this event, as a sort-of exclusive preview night for their Memphis customers.
Dale Martin and I (Lin Workman) will both have art for sale at the Monster Market.
MONSTER MARKET
memphismonstermarket.com
instagram.com/monster.market
DeSoto Arts Council– Hernando, MS.
Special Halloween edition of Midtown Con Sat Oct 29th at Black Lodge!
Vendors interested in selling comics, toys and records please DM them on Facebook for info.
Black Lodge
405 N. Cleveland Ave, Memphis, TN
www.blacklodgememphis.com/
Not Memphis, but within driving distance to Hunstville, AL– home of the U.S. Space & Rocket Center.
Rocket City Toy and Comic Expo 2022
October 1st 10-5
Jaycee Building at John Hunt Park
2180 Airport Rd SW
Huntsville, AL 35801
Find toys from all your childhood favorites and comics from golden age to modern. There will be over 50 vendor booths with a great mix of toys and comics.
Admission is $5 and kids 12 and under are FREE.
For vendor information email: ROCKETCITYTOYCOMICEXPO@GMAIL.COM
Watertower Festival – Court Square in Hernando, MS (Free admission)
Arkansas Comic Con
September 10, 2022 | 10:00 AM – 6:00 PM
September 11, 2022 | 11:00 AM – 5:00 PM
Statehouse Convention Center
Little Rock, AR
Covington Comic Con
August 20-21, 2022
Covington Civic Center
100 W Washington Ave.
Covington, TN 38019
Elvis Week
August 11-17, 2022
Memphis, TN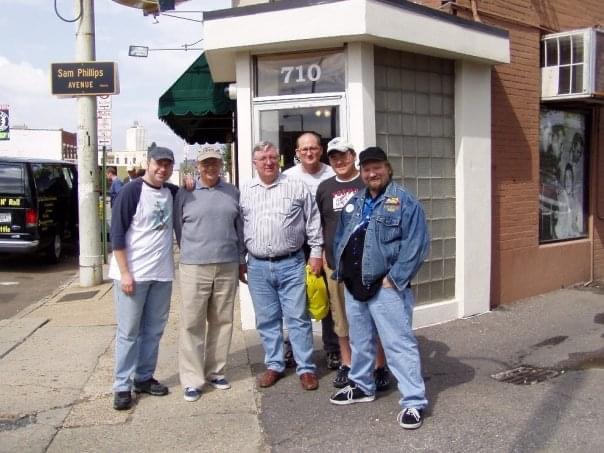 Lots to see and do around Memphis and down in Tupelo, MS. Check out the Memphis Tourism  and Graceland/EPE websites for more info.
901 Comics presents Comic Book Trivia at Flip Side on the last Wednesday of each month.
Pool, Pinball & A Pint.. Located across the street from Crosstown Concourse, 16 pinball machines, one foosball table, dart board and pool table.
Flip Side
1349 Autumn Ave, Memphis, TN 38104
#SeeYouOnTheFlipSide
Oh, and don't forget that this September we will have a month long MSCA 35th Anniversary display in the lobby of the Hernando Public Library in Hernando, MS.
They have one large 2-sided display case and another smaller single case on the opposite wall.
Nicki and I have done several lobby displays for them in the past including Batman '66, Star Wars, Harry Potter, hockey, comics, and an animation one.
Kevin and I will also be doing a "Ghostbusters" display there in October.
Hope you get to check out these events. If you know of any others happening around our area, or if you're a member and are going to be a guest and/or setting up at a show please shoot us the info on it and I'll be happy to share it here, on our MSCA Facebook page, and Drawing Funny podcast.
Lin