From Greg Cravens (MSCA member and NCS Membership Chairman) and the National Cartoonists Society: SECNCS Annual Meeting Reminders…
Don't forget the Annual Meeting, being held in Salisbury, NC on Saturday, August 28, 2021!
We'll be gathering during the day on Friday, and head out for an informal dinner that night. Saturday morning, we'll have our business meeting at 11:00am at the Waterworks Arts Center. All NCS members and SECNCS members are welcome to attend (I know you folks are in a gray area regarding membership right now, but we've extended memberships until things are settled with the NCS.)
At 1:00pm, we'll have Eddie Pittman speak about his career and art. If you're not familiar with Eddie's work, you're in for a real treat! Eddie's had an amazing career, having worked for Disney Animation on features and television, and is the creator of the delightful series Red's Planet. Of course, if you are familiar with Eddie, you already know how great this is going to be..
About 2:00pm, Marcus Hamilton will take us on a guided tour of the exhibit of his art at Waterworks. Marcus is, in addition to being an artist for Dennis The Menace, is an illustrator and fine artist of incredible talent and skill. You won't be able to take this tour and not be inspired by his art. Plus, Marcus is one of the nicest folks in the whole NCS, so it's a win-win!
We do have a special rate at the Salisbury, NC Hampton Inn of $129 a night. Reserve your room TODAY!
We will be having goodie bags for all members. If you'd like to have a premium related to your work or property, email John Lotshaw at chair(at)secncs(dot)org to make arrangements to have it included. Don't delay! We need to finalize this.
Charity Auction
As is traditional, we'll be having a silent art auction on Saturday. Proceeds from the auction will benefit the Chapter and the Waterworks Arts Center. If you'd like to have art included in the auction, email John Lotshaw at chair(at)secncs(dot) for details and arrangements.
75th Reuben Weekend
The 75th Annual Reuben Awards will be done virtually again this year. The NCS has just announced the on-line meeting, although at this writing, specifics are still forthcoming. The shenanigans will be October 15-17, so mark your calendar.
If you missed last year's NCSFEST online, it's back again…plus a bit more! ✏️
TWO GREAT COMICS FESTIVALS JOIN FORCES
October 15-17, 2021
NCSFEST & THE LAKES INTERNATIONAL COMIC ART
Streamin LIVE online @ NCSFEST.COM AND COMICARTFESTIVAL.COM
The NCS was born in 1946 when groups of cartoonists got together to entertain the troops. They found that they enjoyed each other's company and decided to get together on a regular basis. Today, the NCS membership roster includes over 500 of the world's major cartoonists, working in many branches of the profession.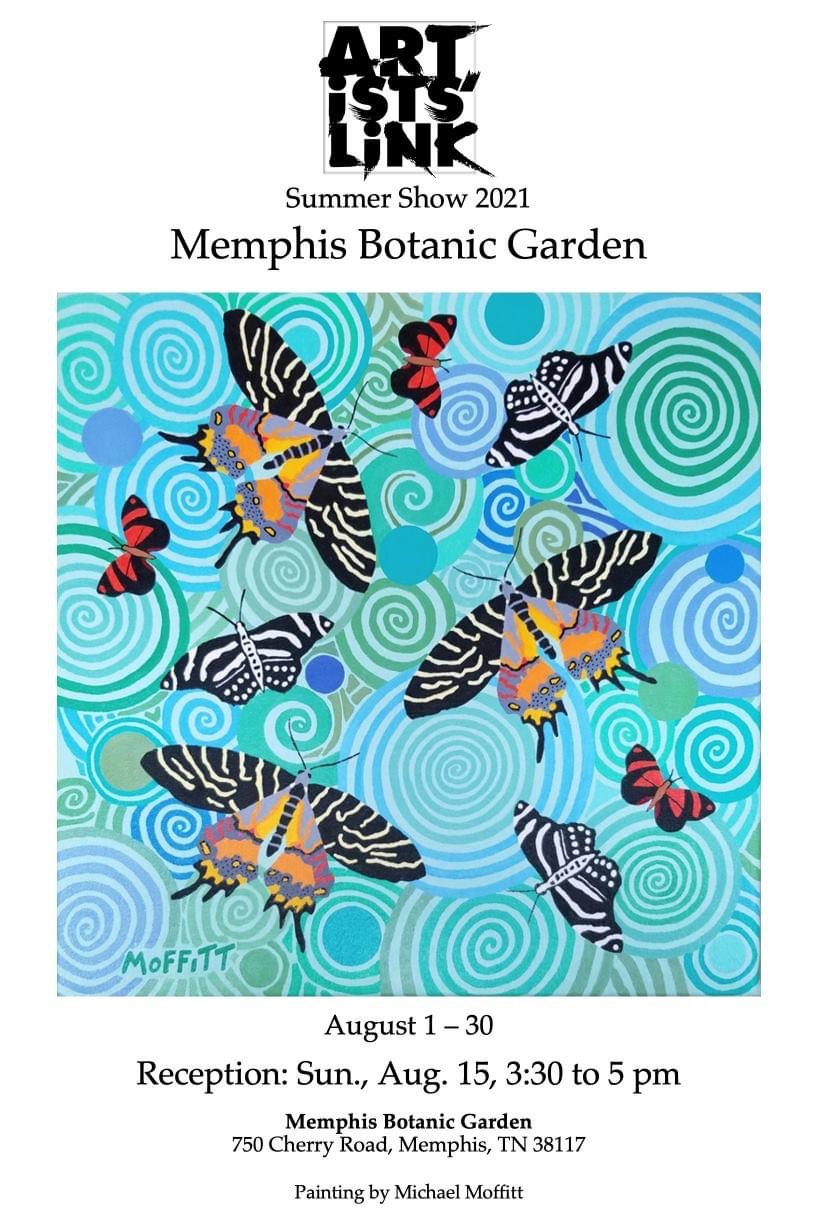 Also in local art news- there's an upcoming art show at the Memphis Botanic Garden.
Artists' Link, formed in 1989, is a volunteer organization, a resource and support group for Memphis Area visual artists, and a link between artists and the community.
That's all for this update…stay tooned!
Lin