Hey, gang-
I have a quick few bits of MSCA news for you. First up is some meeting updates from our Prez Kevin L. Williams…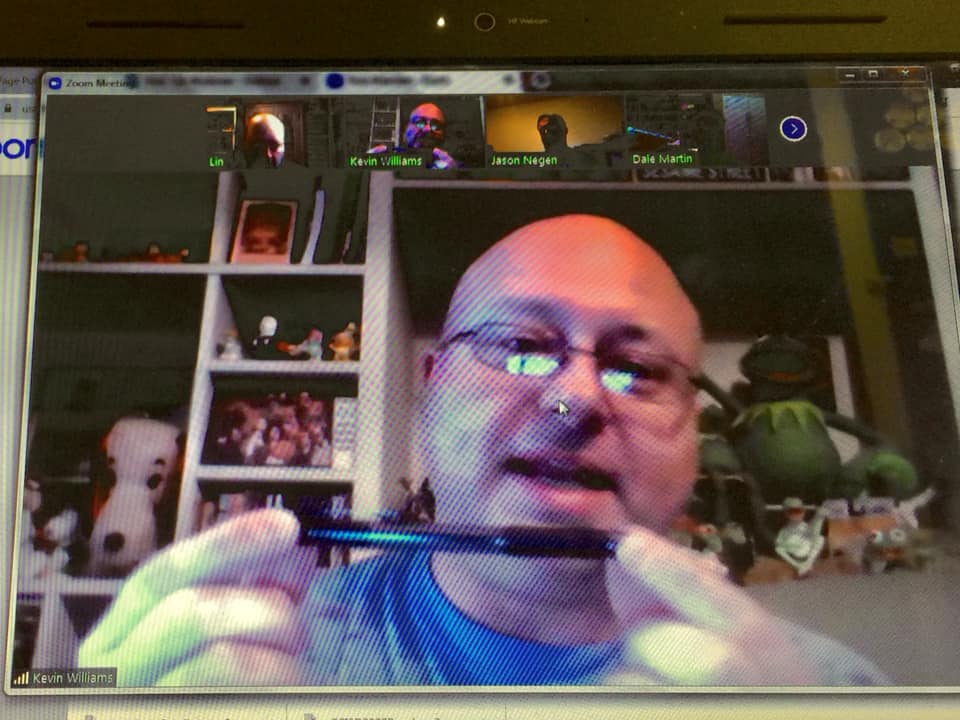 Hi, all-
With the latest details on Covid-19/Delta Variant from the Shelby County Health Department, I am going to cancel further in-person gatherings until January 2022. We will still gather digitally (via Z00m).
I look forward to seeing you all in a week at the zoom meeting!!  Have a great week, keep well, and keep safe
Sling that ink!
Push those pencils!
Craft those words!
Doodle those digitals!
Your Prez,
Kev
For the link to join in on the Zoom meeting or to join our mailing list contact Kevin at midsouthcartoonists (at) gmail (dot) com.
Hopefully if all goes well between now and the end of the year we will be back in person in the big room at Garibaldi's Pizza near the U of M on the first Tuesday of January, 2022.
Here is some MSCA member news…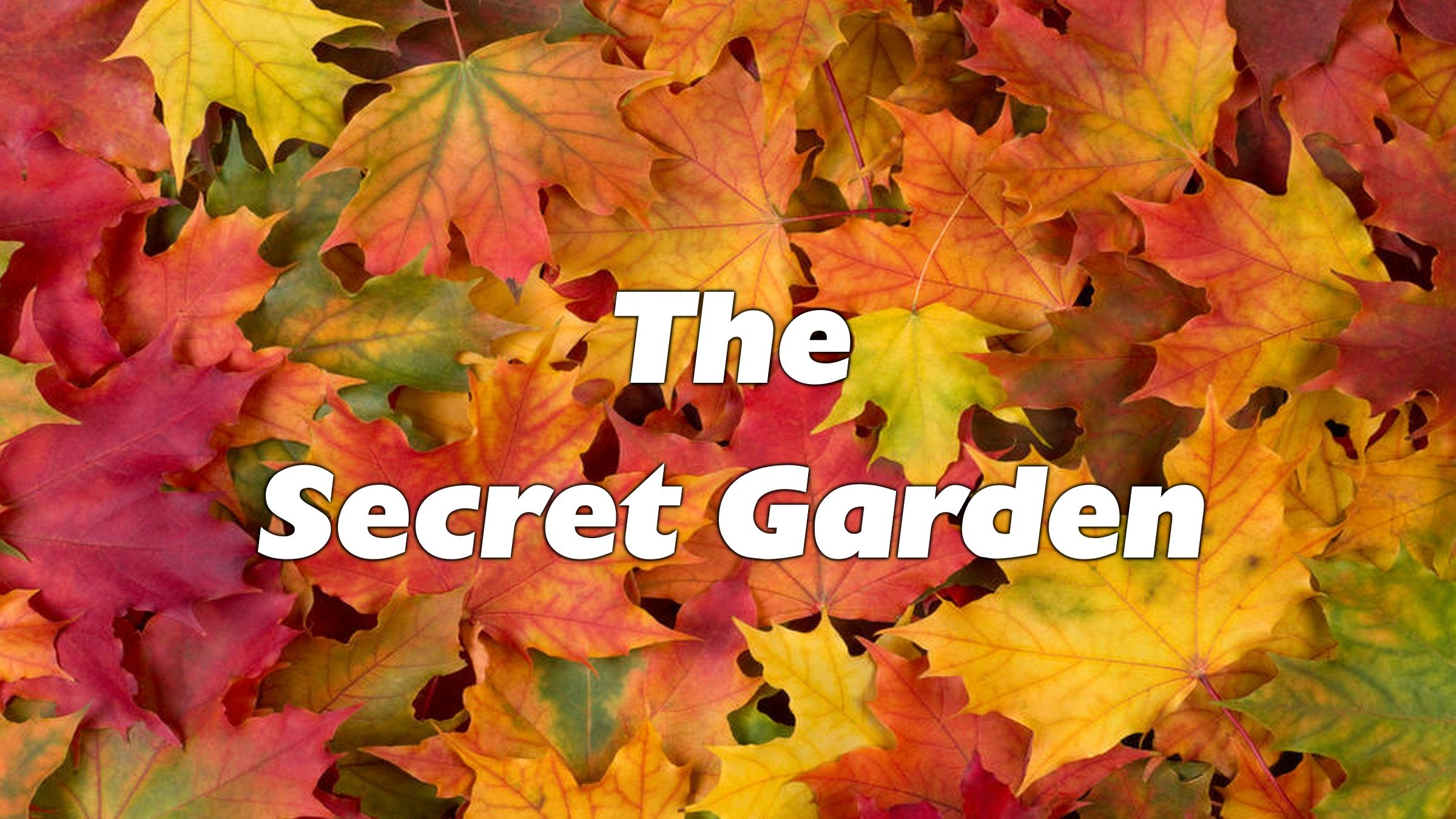 Member Jim Palmer let us know that he's acting in "The Secret Garden" starting this month at Theatre Memphis. We all know it's no secret that Jim and his wife JoLynn are terrific thespians!
Jim says, "I play the "crusty ol' gardener" BEN WEATHERSTAFF, (a nice, but small role).  Of course, ALL this could change due to Covid, but, for now, this is the plan."
The Secret Garden                
Next Stage
Based on the novel by Frances Hodgson Burnett
Adapted and Directed by Jason Spitzer
Touching and Sentimental. Foul-tempered, young Mary Lennox is an orphan sent from India to live in her distant family's gloomy mansion on the desolate English moor. Once there, she discovers a sickly cousin who has never seen the light of day, a magical boy who can talk to the animals, a mysterious uncle haunted by the memory of his dead wife, and a long forgotten, secret garden hidden behind a locked door. This new adaptation of a timeless classic will open the door to the innermost places of your heart.
THE SECRET GARDEN is scheduled to open Fri. September 24 at THEATRE MEMPHIS, & continue Sept. 25, 26, 29, 30, Oct. 1,2,3,6,7,8,9,&10.  All evening performances will now begin at 7:30pm & Sunday afternoon shows at 2:00pm.
For information contact Box-office at 901•682•8323 or email theatrememphis.org .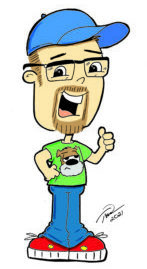 The MSCA would like to welcome cartoonist Tim Jones to our group!
Tim is a self-syndicated comic strip artist from Rhode Island where he lives with his wife and two daughters. Cartooning for over 20 years, he created his comic strip, Sour Grapes, in 2013, which is currently published in multiple newspapers throughout Rhode Island, Southern Massachusetts, California and Texas. Tim is a member of ARIA (Association of Rhode Island Authors) and a member of The National Cartoonists Society.

You can read his comic at sourgrapescomic.com and follow him on Facebook and Twitter.
I (Lin) got laid off this summer from my printing day job. Since most of what we printed was event and school related orders, COVID had caused printing orders to slow to a trickle. I was able to pick up a part time job working at Area 51 Ice Cream a couple weeks ago. The new/larger location is still on Commerce Street in Hernando, MS. It's within walking distance of our house, so I don't have to risk my life driving on I-55 and 240 every day- well, unless they need me to fill in any at their Crosstown Concourse location! I'm also working on some new tee designs for them and will post those later.
Nicki and I have known the Cubbage family who run A51 for years now. We stopped in for Nicki's birthday right after they opened and have been frequent customers ever since. Oh, I'm not the only "Lin" at the shop- their alien mascot shares my name. The ice cream is scratch made in-house and several of the flavors feature produce grown locally. Great seasonal flavors, shakes, drinks, and baked goods are available. Check out their Facebook page for their daily menus, or stop by and sample some.
I recently dropped off my latest sketchcover to The Cellar out in Bartlett. It's a "Suicide Squad" Polka-Dot Man comic with a wraparound hand-drawn cover. Done in pencil, Copic markers, black Pigma Micron pens, white Gelly Roll pen, and white Prismacolor pencil.
Lonnie Easterling's two sketchcovers (top left and center) and my three- Polka-Dot Man, Dr. Who, and The Riddler are for sale at the shop.
I also still have several of my sketchcards that are available for sale- both official artist returns from companies like Topps, Crytozoic, and RRParks Cards and personal sketch cards drawn on my own custom blanks. The profits from those sales help fund my comics and art supplies habits..! I recently did sketchcards for an Ultraman card set, and am finishing up a Zorro set this week.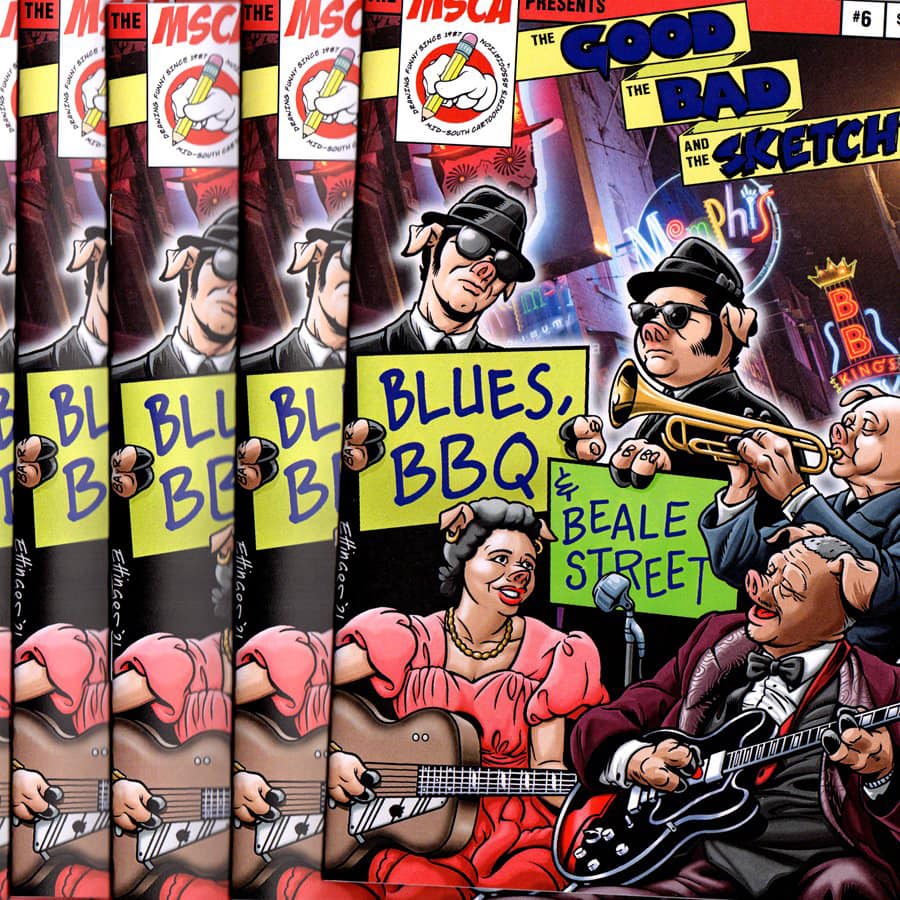 Be sure to check out the MSCA Zine The Good, The Bad, And The Sketchy at The Cellar- issues 1-6 are available for sale.
Don't forget to snag you some free MSCA, Drawing Funny Podcast, and Memphis Ghostbusters swag while you're there. It's near the front door. Lots of stickers and buttons to choose from.
The Cellar: Tabletop Games & Comics
2737 Bartlett Blvd
Bartlett, TN 38134
(901) 382-8623
Hope you all are having a Happy 901 Day!
Lin