This weekend Nicki Workman and I headed over to midtown to do some running around and just get out of the house. It was just too pretty to stay indoors!
Our first stop Saturday was The Art Center over on Union Avenue. It's been a while since I've been by the shop.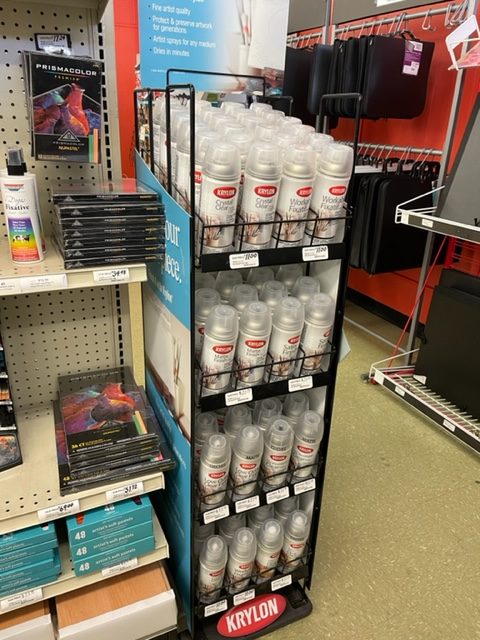 I had to check out their stock of Copic markers. I saw online that they had them, and I'm always looking for another source.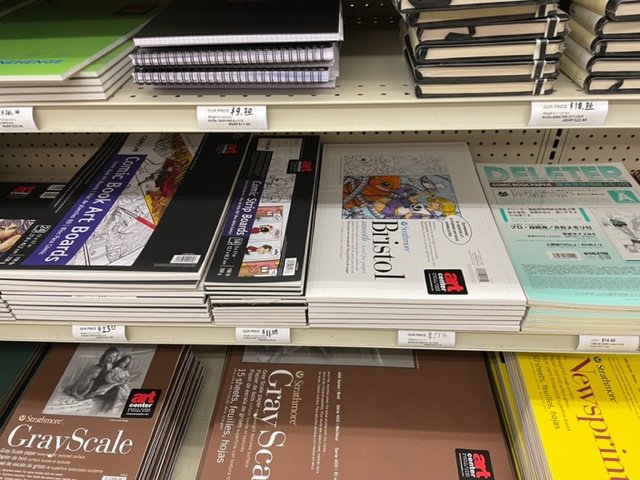 I was also happy to see they still sell sketchcard blanks and physical comic pages for creating comic books, manga, and comic strips…sweet!
I dropped off some swag for their customers, and I bought a few of their stickers and some other art supplies. (You can see more about my shopping experience here on my Lin Workman site.)
Our next stop was the MidTown Con at Black Lodge over on Cleveland. It's was their inaugural mini-con.
When we first walked in it was obvious that many others had this event on their list of things to do on Saturday. The place was much bigger on the inside than I had expected, and definitely much more attended than I had expected as well.
The first folks we recognized were Gabriel DeRanzo and MSCA's Greg Cravens with "Stoned Ninja" comics.
Apparently due to hunger Greg got one of his prints confused with the Stoned Ninja gummies!
I also ran into fellow MSCA member Jason Negan. Due to work and the pandemic it's been too long since we've talked in person.
I also got to run into some other local artists at the show, such as Devin Hodges/DIAST Cartoons and The Common Days of Cade comics.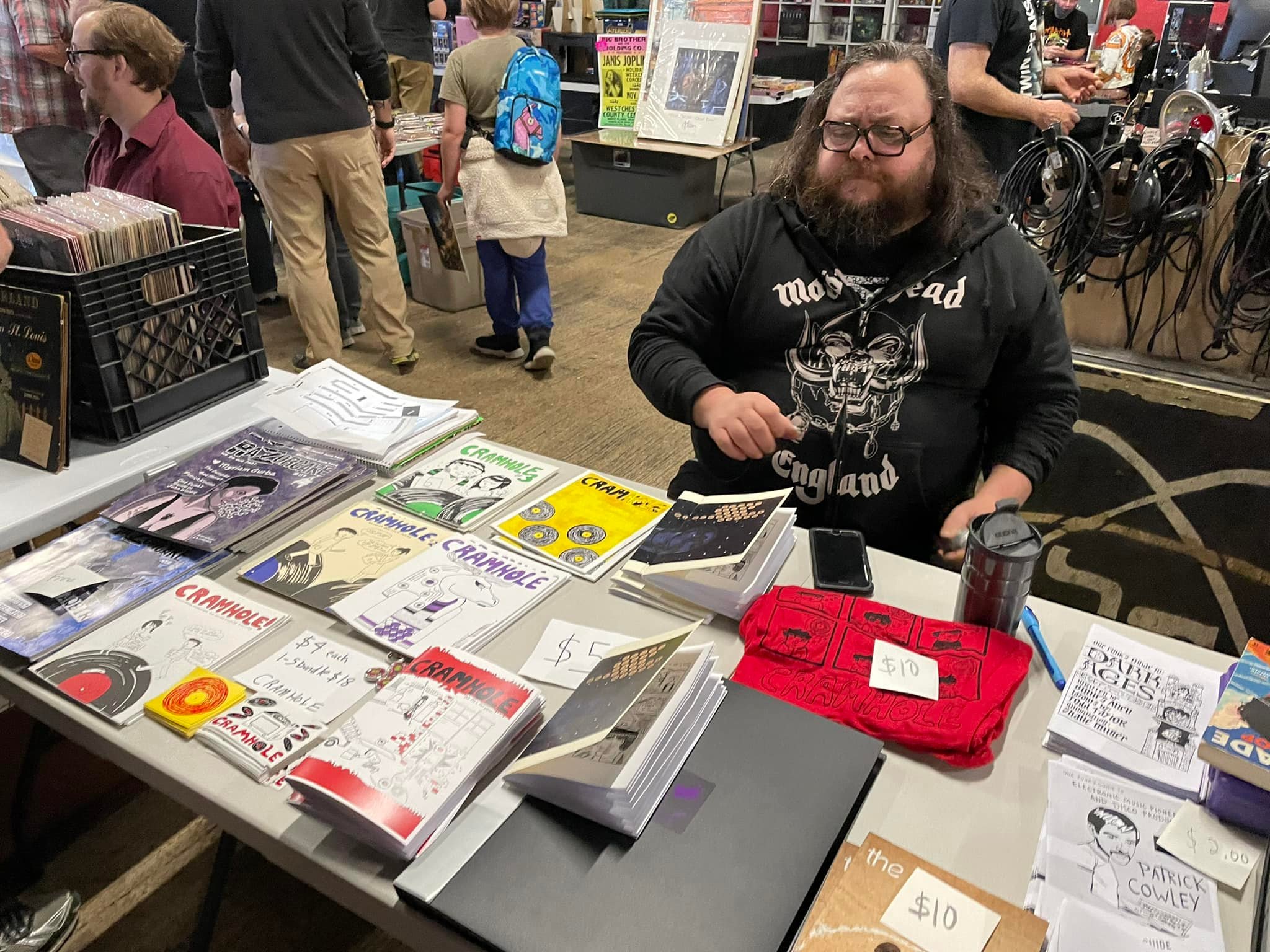 Billups Allen and Cramhole zine.
And artist/cosplayer Nora Childers, who is part of the Indie Artists Market (just around the corner from Black Lodge). She'll be a part of the 901 Heroes Fantasy Wars cosplay fashion show at Black Lodge on Sunday, April 24th from 5-10pm.
I saw a lot of toys, comics, art, apparel and more. They even had a concession stand- and restrooms which I really appreciated.
Nicki brought along her new mirrorless Sony to play with at the show. Thankfully she only wanted to shoot me with her camera, and not what she's usually packin' when we go around Memphis..!
We ran into local cosplayer supreme Kelldar…
…as well as a couple other cosplayers like this Mando and Harley. We had to cut out just as their costume contest got underway.
More and more folks were arriving and we felt the need to create a bit of space for them. Really glad the MidTown Con was such a success. I don't know if the vendors did well, but I did see a lot of folks buying and selling. Overall it seems like folks are ready to get back to attending conventions and events.
Since we had parked at the Crosstown Concourse and Nicki had her camera, we decided to visit it next. It's on Cleveland just half a block up from Black Lodge. Again, the weather was extremely nice out so we enjoyed the short walk.
We grabbed a few drinks at Farm Burger and walked around the Concourse.
We enjoyed checking out all the artwork hanging around on the walls.
We headed up the stairs to walk around the Crosstown Arts section on the second floor.
We noticed that there was an photography exhibit going on. It was "Memphis Quarantine" by photographer Jamie Harmon, who photographed 800 plus dwellings and over two thousand people between March 13th and May 31st of 2020- averaging 13 photoshoots a day lasting between 15-30 minutes..! Each home/person/family received a private web link with edited images they could download and have at no charge. (You can read more about the photo shoot here.)
There were photos everywhere we looked- all around the foyer area and in the large galleries. Two things I didn't realize until last night. One- the show ended the next day, Sunday April 10th (today). And two- Jamie was actually hanging out in one of the areas. Had no idea what he looked like, and he was talking with folks so we tried not to bother them. Wish I had known both then!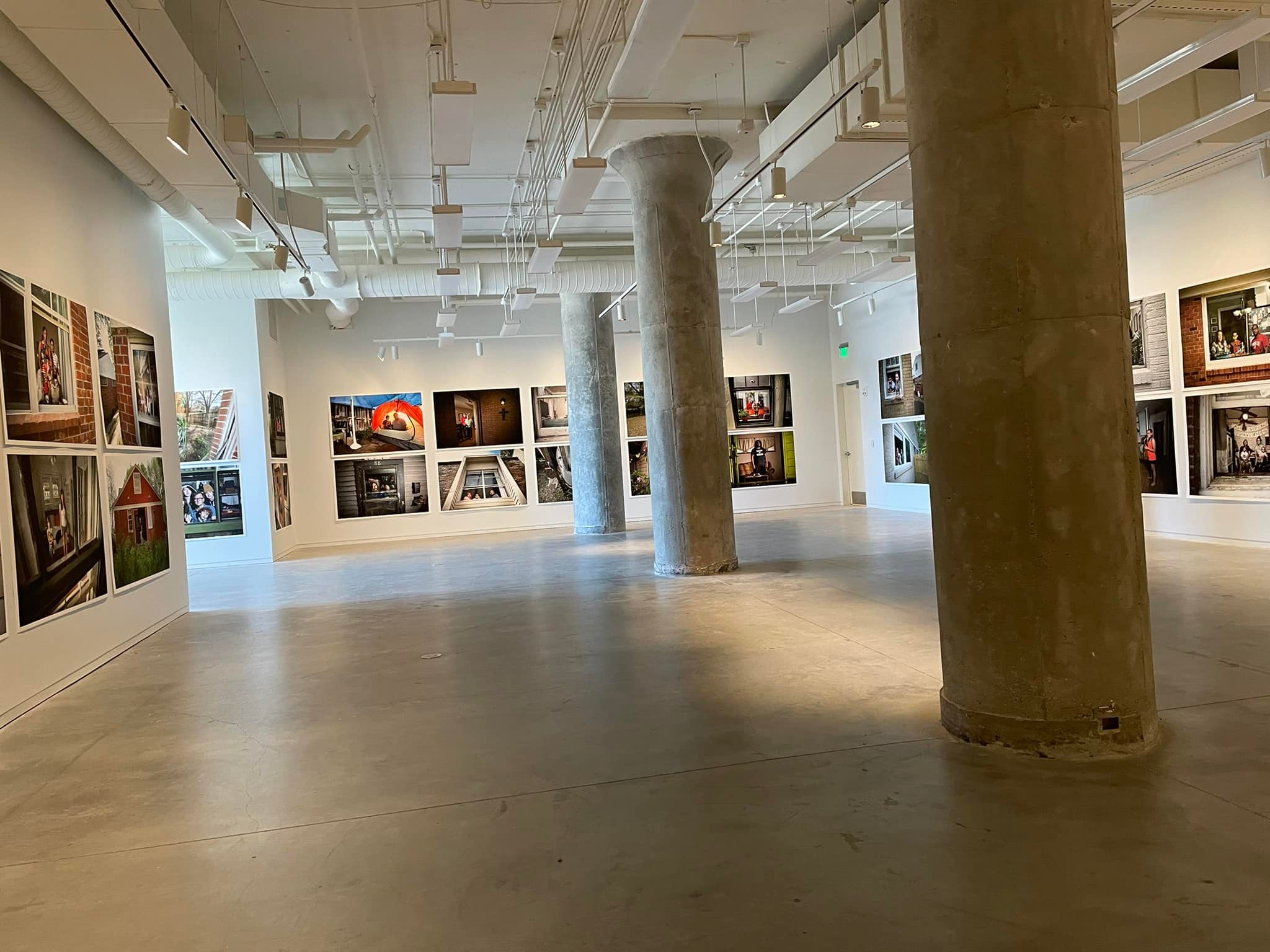 If you missed the show, check out the website where they are doing preorders for the Memphis Quarantine book at www.memphisquarantine.com ($70ea).
When we were at Farm Burger earlier I noticed the guy behind the register was wearing a Memphis Listening Lab tee on. I asked him what that was and he said it was upstairs.
Yep, it wasn't here the last time I had stopped in at the Concourse. Here's the scoop on MLL–
Memphis Listening Lab is a curated collection of music and music history, a forum for music-related talks and performances, and a music education, appreciation, and experimentation space located in Crosstown Concourse. The MLL mission is to provide the community with opportunities to study, research, and enjoy popular music by way of a steadily expanding catalog of resources that represent the rich musical heritage of Memphis.
We headed back downstairs to turn in Nicki's photo pass. This was the first time I'd seen someone behind the boards at the radio station. Usually I'm there a bit later, and I'm not sure if they were in the studio during the pandemic or not.
After we left Crosstown, we headed over to The Cellar in Bartlett, and then over to Comics & Collectibles off Poplar. It's been about a month since we'd been to either shop.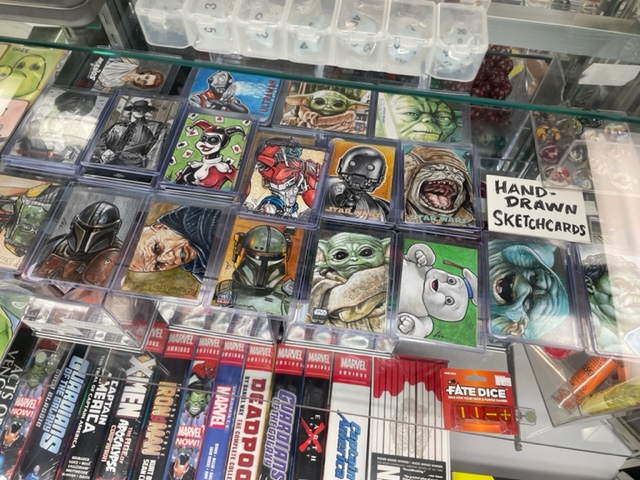 I've got sketchcovers and sketchcards for sale at The Cellar – each hand drawn and done in markers. MSCA member Lonnie Easterling has some sketchcovers for sale there, and I noticed another artist had added their sketchcards as well.
I saw some copies of The Dragon Templar by Brad Starnes and MSCA's Dale Martin, sitting next to a Fathom comic with a Skoot Starnes cover, and just above some of our MSCA The Good, The Bad, and the Sketchy zine on the shelf at The Cellar. Later at Comics & Collectibles we saw copies of Jetta: Tales of the Toshigawa by Martheus Antone Wade, Janet Wade, and Kevin L. Williams .
If you need acrylic stands for your collectibles be sure to check out Charles Ettinger's at The Cellar, or on his Etsy shop- www.etsy.com/shop/LaserheadStudios.
You can always find freebie MSCA and Drawing Funny podcast swag at Comics & Collectibles, The Cellar, and 901 Comics in the Copper/Young neighborhood.
Hope you've all had a great weekend. If you were set up at the MidTown Con I hope it was a success for ya!
Lin
Black Lodge Video
405 N Cleveland St.
Memphis, TN 38104
(901) 424-1514
blacklodgememphis.com
Crosstown Arts
Crosstown Concourse
1350 Concourse Ave #280
Memphis, TN 38104
crosstownarts.org
The Art Center
1636 Union Ave.
Memphis, TN 38104
The Cellar: Tabletop Games & Comics
2737 Bartlett Blvd
Bartlett, TN 38134
(901) 382-8623
901 Comics (Cooper/Young)
2162 Young Avenue
Memphis, TN 38104
(901) 421-8819
901-comics.business.site
Comics & Collectibles
4730 POPLAR AVENUE #2
MEMPHIS, TN 38117
901-683-7171
memphiscomics.com