FOR IMMEDIATE RELEASE  
February 1, 2022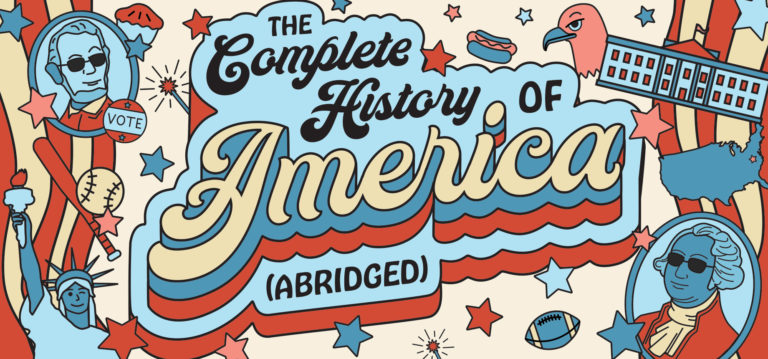 THE MID-SOUTH CARTOONISTS ASSOCIATION PRESENTS "'MURICA" AT GERMANTOWN COMMUNITY THEATER 
The Mid-South Cartoonists Association (MSCA) art show "'Murica" will be presented February 17 – 27, 2022, at Germantown Community Theater alongside the comedy play, "The Complete History of America (Abridged)."
2022 represents the MSCA's 35th year of "drawing funny" and this art show will be one of a few big events planned for the year.  This show shares a variation of art styles and techniques from different members Lin Workman, Terence Washington, Jim Palmer, Dale Martin, Greg Cravens, and Kevin Williams.
"While the MSCA has done many themed shows for decades, we're especially proud to partner with Germantown Community Theater to present our art show "'Murica." It's special as it focuses on American History – with a twist, of course," said MSCA President, Kevin Williams. "And you can't get more twisted than a cartoonist's take on history."
The play, "The Complete History of America (Abridged)" is described as a ninety-minute rollercoaster ride through the glorious quagmire that is American History, reminding us that it's not the length of your history that matters — it's what you've done with it!  The play, written by Adam Long, Reed Martin, and Austin Tichenor is directed by Elizabeth Perkins.
Hours to see the show are 10 a.m. to 4 p.m. at 3037 Forest Hill Irene Rd. in Germantown, TN 38138.
Stay "tooned" for more info on our upcoming fall art show downtown…
There's a new "Drawing Funny" podcast episode available for downloading: Ep35- "The Dragon Templar". You can listen directly at www.drawingfunny.com or download at most any place you like to subscribe to your podcasts.
This episode I(Lin) talks to MSCA member Dale Martin and local writer Brad Starnes about their new comic, their origin stories, convention plans, and more.
The first issue is available now at 901 Comics (Memphis and Cordova), The Cellar Tabletop Games & Comics (Bartlett), and Quimby's (Chicago), with more outlets to come soon! It is also available direct from the creators at www.dragontemplar.com.
Tonight is our monthly MSCA online Zoom meeting at 7pm. We will be recording some audio of some of our members' memories of  cartoonist Sam Ray, who passed away back in December.
From MSCA founding member, Jack Cassady:
Hi Gang!  I see where you guys are mighty busy trying to get ready for the Art Show in Germantown. I wish you all the best of luck and much success in that fine venue.
I was greatly saddened at the news of Sam passing. It was a shock to me. I always considered Sam to be one of the charter members of the group. I enjoyed his company and talents. We were indeed fortunate to have someone like Sam to help us along the yellow brick road. Please note that I will be lifting a toast to Sam later this evening. He will be missed.
Jack
Sad news from writer Mark Waid about the passing of comics creator Brian Augustyn (aged 67):
This one hurts unimaginably: Brian Augustyn, rest in peace.
The Augustyn family has asked me to let Brian's friends and fans know that Brian left us today after suffering a sudden, severe stroke over the weekend. I have spent a lot of time these last few hours writing a great deal about Brian, and I'll share those thoughts soon, but for now I simply wanted to let everyone know. Comics has lost a very kind, very talented man who has been my big brother and one of my very best friends for nearly 35 years.
If you've ever been a friend, colleague, or fan of Brian's–or, frankly, a fan of the work done by Humberto Ramos, Mike Wieringo, Mike Parobeck, Oscar Jimenez, Howard Porter, Travis Charest, or any of the many, many other creators who owe their careers to Brian, myself included–I'm asking you to send a card or a note to his wife Nadine and daughters Carrie and Allie to express your condolences and tell them what he meant to you. I believe it would mean a lot to them. I realize we live in an ephemeral era of emails and texts, but something tangible, something on paper, something they can treasure, would be appreciated. Send to the following address and I will pass everything along, so please keep it to letters and cards if you will. Thank you.
Send to:
Mark Waid for the Augustyns
c/o Humanoids
6464 Sunset Blvd, Suite 1180
Los Angeles, CA 90028
Some more sad news, MSCA member Martheus Antone Wade's mom passed recently. Jan Hardrick's services will be held Thursday, February 10, 2022.  Visitation will be 9am, with services beginning at 10am, at M.J. Edwards, 1165 Airways Blvd, Memphis, TN 38114
If you'd like to send along condolences to the Wade's, please send them to midsouthcartoonists(at)gmail(dot)com and Kevin will collect them to forward them to him.