Here's the latest meeting news from MSCA's President Kevin L. Williams:
Dear Ink Slingers, Digital Doodlers, Pencil Pushers, and Word Doctors,
The response to in-person meeting "outdoors" for now was positive, so we're going to press forward as mentioned below!
JULY ZOOM GATHERING!!
The next MSCA Gathering will be Tuesday, July 6, 2021, at 7 pm on Zoom.
If you'd like to join in on the meeting and didn't the most recent group email, you can request the link by emailing midsouthcartoonists(at)gmail(dot)com.
IN PERSON GATHERING
The first IN PERSON gathering will be in the Overton Park Formal Gardens, Tuesday, August 3, 2021, at 6:30 pm!!  Bring your own chair, your own food and drink, artwork to share (I plan to have a table for us to put items on).  This area is under some trees and flowers, it's wide-open so we can spread out.
CLICK HERE for directions. You can park in the road behind the Levitt Shell.
RULES: 
If you are fully vaccinated, masks are optional but not required.
If you are NOT fully vaccinated, masks are required.
We trust you to make the decisions that are safer for you AND our members, so do what is right and don't be "that guy."
You might want to bring some mosquito spray just in case…
RAIN OPTION:  If it rains, we'll use Zoom to gather and visit, but you'll still be required to provide your own food, drinks, and chairs – J
Keep your eyes open for details about a possible, cooler, new place for outdoor gatherings!
MSCA WEBSITE STUFFS!
Lin Workman is working hard on www.midsouthcartoonists.org and still needs several folks' caricature, bio, website(s), and preferred contact methods.
Send website info to midsouthcartoonists(at)gmail(dot)com.
Don't forget to check out www.drawingfunny.com – our official podcast. If you are interested in being a guest on the show and/or want him to pimp your publications and wares, email Lin at podcast(at)drawingfunny(dot)com.
Hope to see you at each of the events above!
Be Safe, Be Happy, Be Well!
Your Pals,
Kevin L. Williams
& Muley the Mule
__________________________________________
Well, since Kevin mentioned the podcast…
Winston Gambro is a graphic designer by day, and comic creator by night. He's created the comedy webtoon "Gumshoe City", which has detective Meatball Matthews journeying out of his element when his best friend disappears and leaves behind a dead body; his online cyberpunk mystery "Overflow", that has Ava Lee, a private detective attempting to prove her brother didn't commit a war crime and possibly stop the end of the world; and his anthology comic series "Rex Radley: Boy Adventurer", an all ages book that was inspired by every awesome cartoon made to sell toys (and was successfully backed by two Kickstarter campaigns). Winston currently lives in Aurora, IL with his cat, Hazel.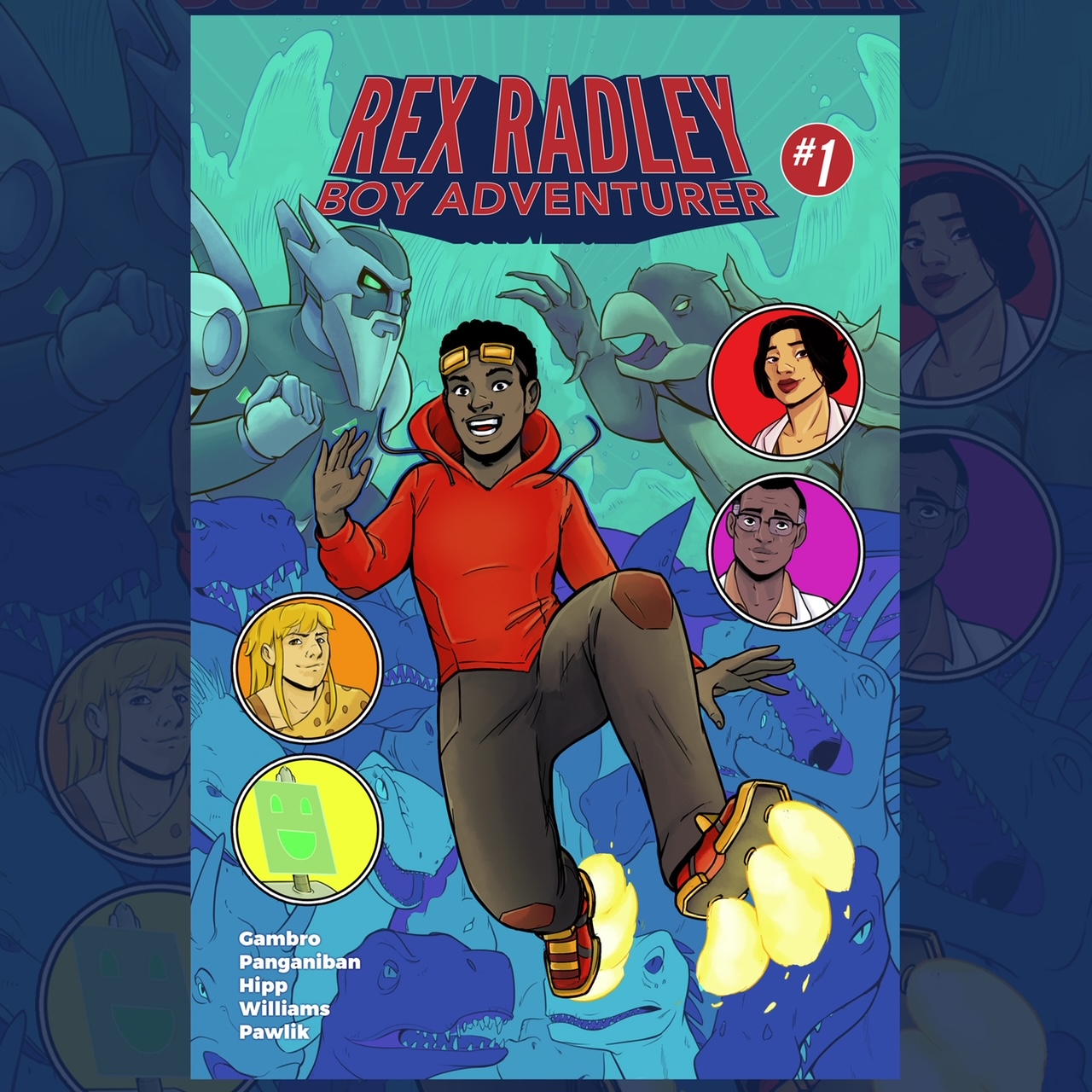 Speaking of purchasing comics…be sure to stop by 901 Comics in Cooper/Young.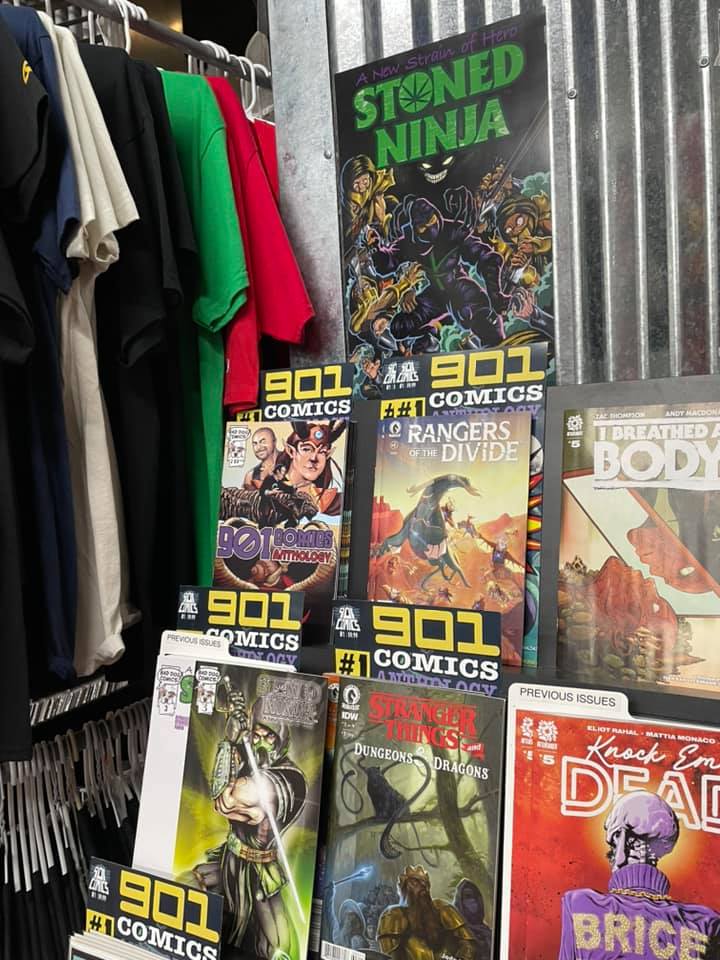 Our own
Greg Cravens
has issues of his comic series "
Stoned Ninja
" available for purchase- only
$4.20
ea. I picked up a blank sketchcover variant issue. Sketch 'em if ya got 'em!
Before I go, I'd like to say congrats to my wife
Nicki Workman
. She has officially completed her first year of grad school, and did great this week on her first test of this semester. She's been attending classes online for the
U of M
. She has a ways to go before they award her a Masters degree, but she's doing great- and while holding down a full time job in a pandemic! I'm extremely proud of how hard she's been working towards this goal, and how amazing her grades are- she is the smart..!
Hope to see you on the Zoom call in July.
Lin